>
>
>
Polished 201 Stainless Steel Sheet
Polished 201 Stainless Steel Sheet
Brand :Holar
Product origin :China
Delivery time :5-7 days
Supply capacity :100000 MT
This kind of stainless steel sheet has a good oxidation resistance and intensity of medium-temperature. So it is widely used in
decoration,sugical,instruments,household,appliances, cookware,tableware, automobile and other industry construction.
Stainless steel plates are widely used in below fields:
1: Chemical industry: Equipment, industrial tanks and etc.
2: Medical instruments: Surgical instruments, surgical implants and etc.
3: Architectural purpose: Cladding, handrails, elevator, escalators,door and window fittings, street furniture, structural sections, enforcement bar, lighting columns, lintels, masonry supports, interior exterior decoration for building, milk or food processing facilities and etc.
4: Transportation: Exhaust system, car trim/grilles, road tankers, ship containers,refuse vehicles and etc.
5: Kitchen Ware: Tableware, kitchen utensil, kitchen ware, kitchen wall, food trucks, freezers and etc.
6: Oil and Gas: Platform accommodation, cable trays, sub-sea pipelines and etc.
7: Food and Drink: Catering equipment, brewing, distilling, food processing and etc.
8: Water: Water and sewage treatment, water tubing, hot water tanks and etc.
And other related industry or construction field.
SHEET FINISHES
· No. 1 Finish - Hot-rolled, annealed and descaled
· No. 2D Finish - Hot-rolled, annealed and descaled
· No. 2B Finish - Cold-rolled, bright finish
· Bright Annealed Finish – A bright cold-rolled finish retained by final annealing in a controlled atmosphere furnace
· No. 3 Finish – Intermediate polished finish, usually 120 grit, one or both sides
· No. 4 Finish- General purpose polished finish, usually 180 grit, one or both sides
· No. 6 Finish- Dull satin finish, Tampico brushed, one or both sides
· No. 7 Finish- High luster finish or near mirror (has some lines)
· No. 8 Finish- Mirror finish
PACKAGE&SHIPPING
The stainless steel sheet will be packed in standard seaworthy packing such as craft paper/ pvc and steel strips bundles. If you have any special requests on this, please let us know advanced. We will refer to your requirement accordingly.
SIZES
1000mm*2000mm, 1219mm*2438mm, 1219mm*3048mm, or as required
Width: 600mm, 1000mm, 1219mm, 1500mm, 1800mm, 2000mm, 2500mm, 3000mm, 3500mm, etc
Thickness:0.3-3.0mm
Length: 2000mm, 2438mm, 3000mm, 5800mm, 6000mm, etc
Surface: BA/2B.1.4/8K/HL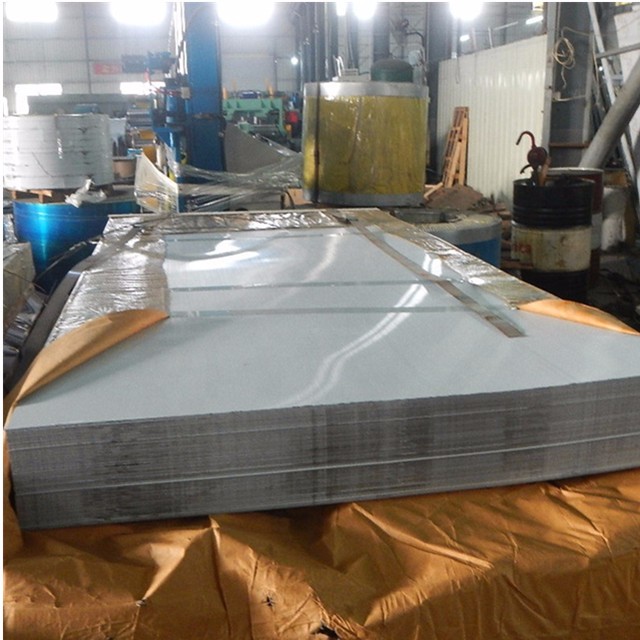 Get the latest price? We'll respond as soon as possible(within 12 hours)