>
>
>
Cold Rolled Stainless Steel Coil
Cold Rolled Stainless Steel Coil
Brand :Holar
Product origin :China
Delivery time :7-10 days
Supply capacity :100000 MT
We supply about 100000 MT stainless steel coils per year. Our products including Cold rolled hot rolled.
The coils can be Bending, Welding, Decoiling, Punching, and Cutting.
Type: Stainless steel coil/strip
Width: 600mm - 1500mm
Finish: 2B, BA, 8K
We supply about 100000 MT stainless steel coils per year. Our products including Cold rolled hot rolled.
The coils can be Bending, Welding, Decoiling, Punching, and Cutting.
Type: Stainless steel coil/strip
Width: 600mm - 1500mm
Finish: 2B, BA, 8K
Stainless steel coil is also known as stainless steel belt and stainless steel coil, characterized by complete specifications, diverse materials; High dimensional accuracy, up to ± 0.1mm;Excellent surface quality, good brightness; Strong corrosion resistance, high tensile strength and fatigue strength; Stable chemical composition, pure steel, low inclusion content, widely used in construction decoration, shipbuilding, vehicle manufacturing, machinery manufacturing, furniture and household appliances industry, electrical and automation industry.
Packaging: Using waterproof packaging and adding plastic film to prevent moisture and water. Or according to your needs.
Loading: We use the wooden pallet and triangular wood to fix the coils,and steel wire rope to hold on the both sides which can prevent coils from crushing injury effectively.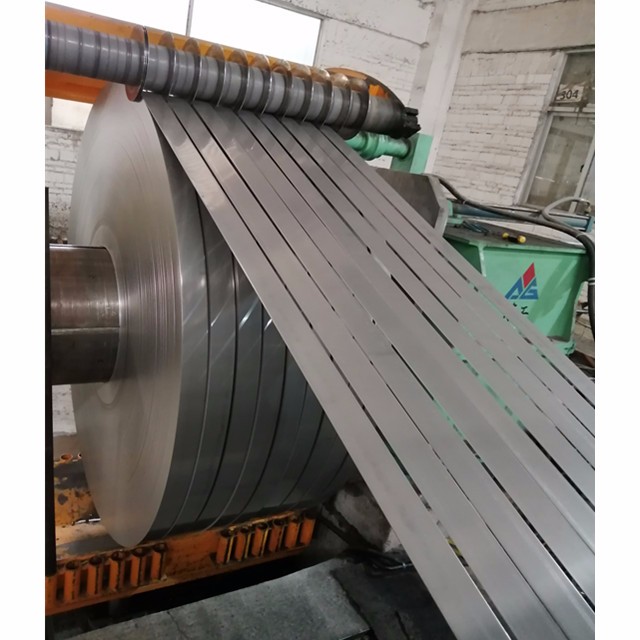 Get the latest price? We'll respond as soon as possible(within 12 hours)